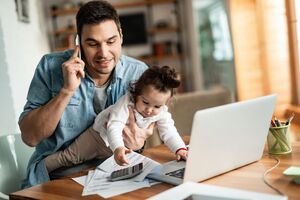 Many people working from home went from a "regular" office to a home office. But the pandemic-inspired move to working at home has affected another important group of people, who are starting to have real problems.
A recent survey found that about 67 percent of people new to working at home are having "major ergonomics problems."  I do not doubt it.
In the work-at-home assessments I am conducting, I am seeing a particular employee group that is having serious problems working at home.  That group is what one would consider "outside sales," client-facing representatives, or other professionals such as doctors.
These people are used to working in offices, but the majority of their time prior to March 2020 was spent traveling to customers and clients, working from laptops on the road, or with patients in a non-digital setting, or just working locally on the go.
But now these important employees are working at home all day, every day.  In the past, the nature of their jobs allowed them to work with "non-optimal" workstations.  I know what this is about, as many times at client offices, there would be an assigned-yet-empty office that belonged to a sales or other client-facing representative.  They did not spend enough time at their workstations to have issues from extended duration working with awkward postures, but things have now changed.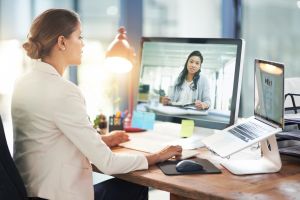 My graduate school research found that office employees who spent a cumulative four hours or more per day on their computers reported significantly more physical pain than those who spent less time per day.  We also know that pain and discomfort are precursors to injuries and illnesses.
That said, what are you doing for people not used to being in the office all the time? Did you provide training or assessments to them?  What are you doing for people working at home? We can set up a video assessment and help your teammates right away.  Contact us today for help!