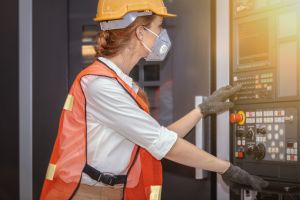 Get COVID-19 SAFETY CERTIFICATION today!
COVID-19 is not going away anytime soon.
In one Illinois testing center, for example, positive test rates recently exceeded 28%.  In just two weeks, Sedgwick County, Kansas has had over 7,600 new cases.  Kent County, Michigan has logged over 47,000 cases per 1-million residents.
With this rise in COVID-19 cases across the U.S., companies cannot afford to have key employees quarantined for 14-days due to exposure.
As the COVID-19 Pandemic continues to impact nearly every aspect of business and society, our safety experts can help your company navigate these waters in just a few easy steps.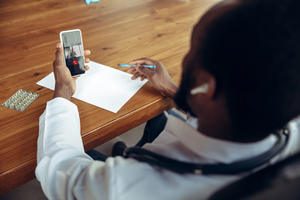 Virtual meeting to review your needs relating to COVID-19 Safety

What has been done already
What needs to be done to comply with guidance from the CDC and local health officials
Key risk areas in your operations/activities
What our COVID-19 Safety Certification requires

Audit

Virtual review of written programs & plans
Onsite audit of actual practices and procedures

Identification of gaps in practices and procedures
Recommendations for addressing gaps identified during the audit

Training

Virtually provided to employees, supervisors, managers
Customized to your operations and local public health requirements
Review of best practices and procedures for employee work groups, break practices, and work shifts
Review of methods to achieve effective cleaning, sanitization, and physical distancing protocols

Certification/Recertification (non-accredited)

Self-adhesive certification badge
Signed certificate of certification
Four quarterly onsite "assurance audit" visits

To verify ongoing certification

Follow up virtual site visit to confirm implementation of recommendations

To achieve certification if not realized initially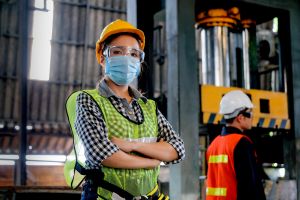 The Safety Experts at QP3 ErgoSystems have already successfully worked with schools, churches, businesses, and community groups.  These organizations have been able to reopen and continue effectively over the past six months without any known transmission of COVID-19.
The QP3 audit protocols and requirements are more stringent than those used by many major corporations and public agencies.  The experts at QP3 trust their own health and safety with these protocols and requirements.
Contact us directly at info@qp3ergosystems, or via our COVID-19 page at www.covid-assessment.com.