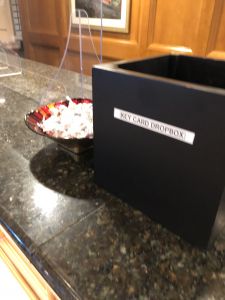 After reopening, hotels still have a long way to go.  My wife and I turned down chocolate tonight. For those who know us well, that "just doesn't" ever happen!  Why did that happen?
In an effort to calibrate our COVID-19 Best Practices audit for the Travel and Tourism industries, we reserved a room at a local full service hotel with a globally recognized brand.  Everything was good until we got to the front desk—automatic doors, hand sanitizers, physical distancing markers, and plexiglass shielding the front desk employee—and us—from each other.
However, a "community bowl" of chocolates had been placed at each front desk station.  Yes, a bowl for anyone and everyone to reach in and grab a few chocolates.  Seriously?
Travel and tourism companies have taken major steps to protect employees and guests, but our experience epitomizes the gaps in understanding the potential risks to employees and guests that COVID-19 presents.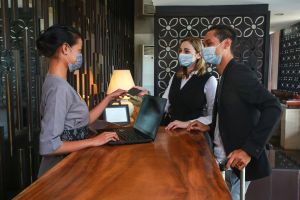 This simple shortcoming also emphasizes the importance for the travel and tourism industry to seek outside, objective, and independent help to identify and address potential exposures to COVID-19.   And to get their hotels, planes and cruise ships ready.
How a company (in any industry) addresses the risks from COVID-19 will directly affect whether an employee or member of the general public might choose to engage in litigation over possible exposures and infections.
Several aspects of our room were spot-on, but other aspects were not, and some of the issues identified could be considered automatic disqualifiers.  Of available audit points, this property achieved a score of 56 percent, where 90 percent is passing.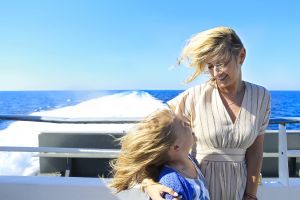 Now is the time for hospitality, travel, and tourism companies to keep their customers, passengers and guests safer with independent, third party COVID-19 best practices assessments and certification audits.