Welcome to the Takeda Work-at-Home/Office Ergonomics Assessment Resource
SIGN-UP DIRECTIONS:
1. Select a consultant
2. Choose an available time from the consultant's schedule
3. During the scheduling process you will have two assessment options.
Option 1: This is the "default" assessment option for most Takeda employees who are working from home.
Option 2: Choose this option if either of the following is TRUE.
Before working from home, you had special accommodations or specialty equipment.
You have experienced physical discomfort since working from home that affects your ability to work effectively or complete other personal activities.
4.  If you need to reschedule or cancel your appointment, please use the "Reschedule" or "Cancel" buttons in your confirmation email message to do so.
Note: You will receive a sign-up verification email once you have completed scheduling your assessment. This email contains a virtual meeting link that you will need in order to conduct the assessment. If you do not see an email, please check your spam folder.
PREPARING FOR YOUR ASSESSMENT:
At your scheduled assessment time, click on the virtual meeting link in the signup email.
Besides your home computer (or laptop), you will need a mobile device (tablet, or smartphone) during your assessment. Please prop your mobile device so the consultant can view your profile better and understand your work posture. You may also have someone in your household hold the device if necessary.
If possible, please have photos taken of your seated posture from two sides, hand on the mouse, hands on keyboard, and arms reaching for monitor screen while seated (in your normal seated position), and share with your consultant prior to (or during) the assessment.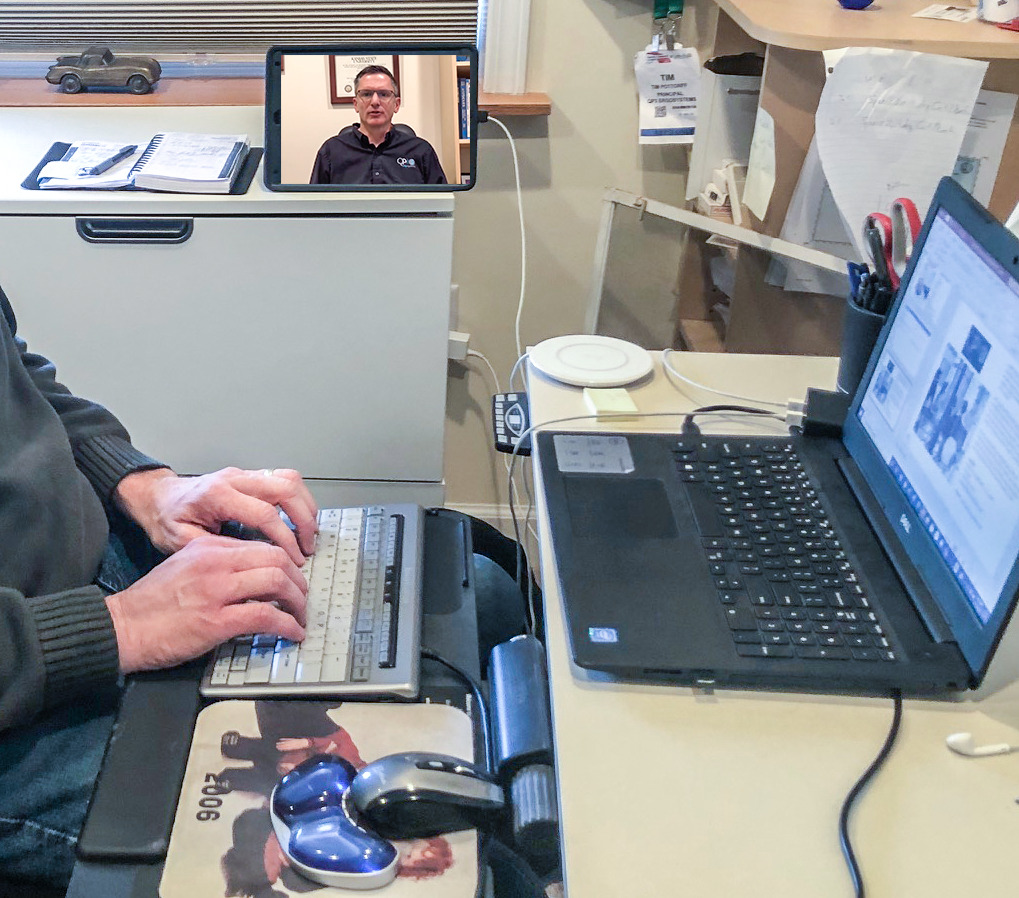 During your assessment, the QP3 ErgoSystems Consultant will review your workstation set-up with you and follow up with a recommendations report.